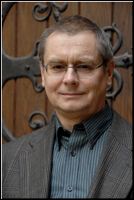 Dublin-born fiddler and West Virginia State Fiddle Champion, Oliver Browne has been playing Irish fiddle since he was seven years old. His early lessons were with Padruig O'Keefe and Denis Murphy. As a teenager, he took 2nd place in the All-Ireland fiddle championship for his age group. During the 1970's he played and recorded with the Irish ensemble, Blackthorn. In the 1980's he emigrated to the U.S. He won the West Virginia State Fiddle Championship at Glenville in 1985, and has been playing the fiddle for many years at Irish Step Dancing competitions in the U.S.
Back to Biographies page

This project is partially supported by a grant from Pennsylvania Performing Arts on Tour, a program developed and funded by the Vira I. Heinz Endowment; the William Penn Foundation; the Pennsylvania Council on the Arts, a state agency; and the Pew Charitable Trusts; and administered by the Mid Atlantic Arts Foundation.
Funding for concert performances and workshops by Road to the Isles is available to non-profit presenters throughout the Mid-Atlantic region. For more information contact PennPat at (www.pennpat.org) (215)496-9424, or Music Tree at () (412) 323-2707.